Description

Anti-slip Rubber Mats

Dimensions

1524 x 914 x 12 mm; 1500 x 900 x 11 mm; 1390 x 850 x 8 mm; 1640 x 1100 x 18 mm;  1500 x 1000 x 22 mm; 

800 x 800 x 18 mm; 800 x 500 x 22 mm; 630 x 420 x 15 mm; 900 x 600 x 7 mm; 914 x 914 x 12 mm

Colors

red, green, black, others available as requests

Material

SBR or NR, can be customized by the requirements of oil proof, acid alkali, anti-static, insulation, inflaming retarding or other special materials

Applications

doormat, kitchen, bathroom, barns, any wet and slippery areas 

Features

non slip surface, easy to install and clean 
1. What floor is good for the hotel kitchen?
2. Which kind of mats can be oil resistant and non-slip for wet places with oil stains?
The Porous & Anti-fatigue Rubber Mat, could be a perfect choice.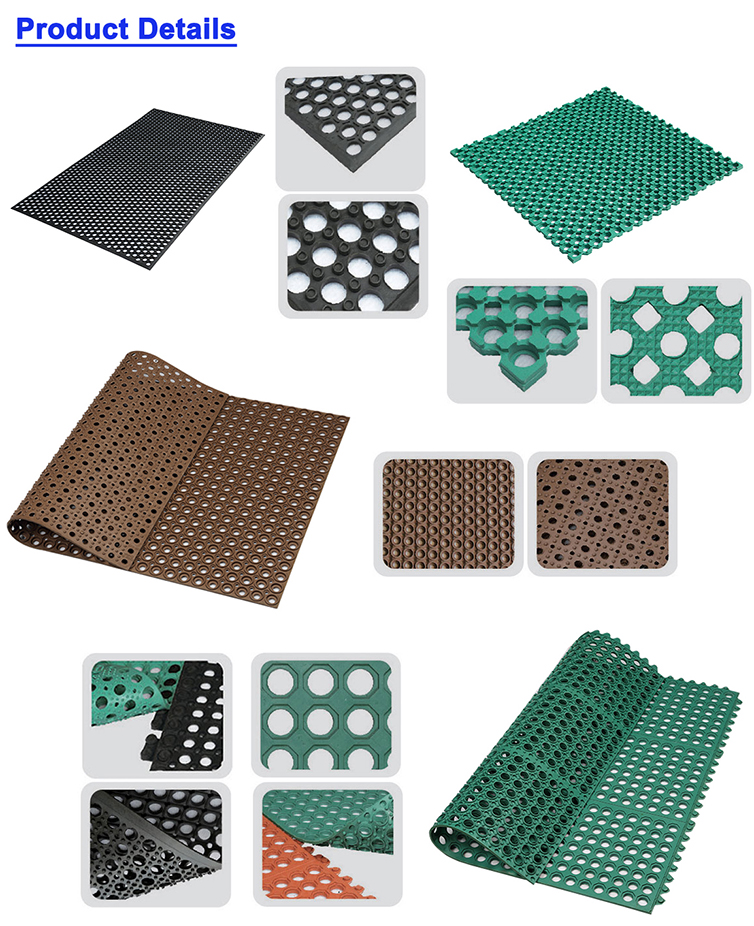 Not only PRICE, but also for QUALITY & SERIVCE!
Types of rubber flooring tiles, rolls & mats can satisfy your variety of applications in commercial, industrial and residential sectors.
Let's talk more, and we are ready to serve as your trusted flooring supplier.